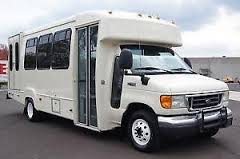 Transportation


Access II ILC, a Not-For-Profit Inc., has two wheelchair lift equipped vans.


The purpose of the accessible transportation is to provide increased transportation options for Access II Consumers and people with disabilities in the community.


The use of the said vans is limited to transportation within the state of Missouri, to and from medical or dental appointments, recreational use, or transportation to and from consumer training's or seminars. Personal employee use is strictly prohibited.


The intent of Access II's lift equipped transportation program is to supply an avenue for individuals who need to utilize a lift equipped vehicle in order to participate in their community and to allow groups of significantly disabled individuals the ability to participate in community activities. Access II's transportation program is over seen, in-part, by Missouri Department of Transportation and is solely funded via donations and private fundraising. Access II reserves the right to deny usage of the van to individuals or organizations for any reason and strictly prohibits consumers from utilizing the van for the following reasons:
Replacement Transportation. The van is not to be used when a non-accessible vehicle is not available due to repairs, maintenance, sale, or any other reason wherein a non-accessible vehicle maybe unavailable for a consumer. Upon request by Access II, a consumer may need to provide proof of the unavailability of the consumer's lift-equipped vehicle.
Moving/Relocation of goods. The wheelchair lift is a specialized piece of equipment which should solely be utilized by consumers for personal mobility reasons. The van may not be utilized to haul household items, other items, or for any other moving or relocation of goods.
The Van Use Agreement form must be completed each time the van is used. Access II does not provide drivers.